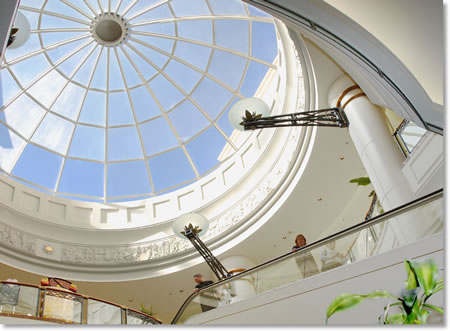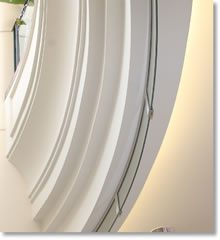 Meridian Mall, Dunedin
One of the outstanding features of this subject is the dome at the top of the escalator and the curved cornice work. The architect called for a timeless standard of design which would complement the many varied retail outlets.
Seddons manufactured the ornate figure around the top void.